Post Sentence Applications:
In criminal cases, there is often a need to review certain constitutional issues as well as the development of new evidence found after a criminal defendant has been through the entire Appellate process in his/her State Court.
After a criminal defendant has been through the entire appellate process in state court, there are a number of alternative requests that may be made for additional review by the judiciary.  Certain constitutional issues as well as the development of new evidence found at a later date are grounds for making such alternative applications for review.
First, New York State Appellate Court decisions may be reviewed by filing a Writ of Habeas Corpus or a Writ of Errors Coram Nobis.  A writ is a type of legal action; i.e., a formal, legal written order or document issued by an administrative body or judicial jurisdiction.  A writ of habeas corpus is a measure used for an unlawful detention issue and is often brought to the court by someone other than the prisoner.  A writ of errors coram nobis is a measured used to correct a previous fundamental error to achieve justice where there may be no other remedy available.  These applications must be filed timely and,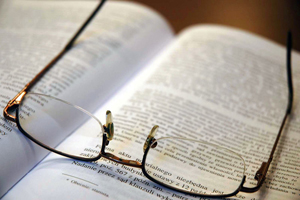 importantly, the issues raised in these writs must be specific to create the greatest possible chance success. Attorneys have to know the process and procedures in order to effectively execute these important applications on behalf of the client. Hence, it is critical that the counsel of choice for such applications has the background to effectuate the proper issues.
Additionally, New York State Criminal Procedure Law § 440 is a motion that may be made to the trial court, when new evidence is discovered, or when there is an issue pursuant to the issues raised in Padilla v. Kentucky.  Again, it is imperative to the process that the correct legal issues are raised in order to create the greatest possible chance for the client's success.
Finally, an Article 78 proceeding may be brought under New York's Civil Practice Laws and Rules in an effort to challenge the activities of an administrative agency in court, such as a Parole Board's denial of an inmate's parole regardless of the inmate's eligibility and/or the inmate's accomplishments.  It is important to note, however, that an Article 78 may not be brought before a final determination, used to challenge a determination that is not final, or a determination that is made in a civil or criminal matter unless it is an order summarily punishing a contempt committed in the presence of the court.
Article 78's, also, are special proceedings brought only in Supreme Court raising the following questions:
1. whether the body or officer failed to perform a duty enjoined upon it by law;
2. whether the body or officer proceeded, is proceeding or is about to proceed without or in excess of jurisdiction;
3. whether a determination was made in violation of lawful procedure, was affected by an error of law or was arbitrary and capricious or an abuse of discretion, including abuse of discretion as to the measure or mode of penalty or discipline imposed; and,
4. whether a determination made as a result of a hearing held, and at which evidence was taken, pursuant to direction by law is, on the entire record, supported by substantial evidence.
This is yet another area of the law in which a dedicated Appellate practice is the best choice in order to decipher the issues, petition the court, and present the best possible meritorious claim on the client's behalf.
At Elniski Law, P.C., you or/or your trial level attorney will find a dedicated Appellate practice in that it makes up 70% of our caseload.